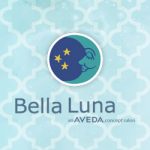 Welcome to Bella Luna – An Aveda Concept Salon
To safely serve you, we have enhanced our already stringent cleaning and sanitation protocols.
At Bella Luna Salon, you can expect to see our staff cleaning frequently touched surfaces more often, including doorknobs, phones, shampoo bowls, high touch surfaces throughout the facility, as well as the tools we use to perform services.
Here are the guidelines set forth by our city and state officials. Please read them and become familiar and prepared for your visit.
Thank you for your loyalty, patronage and your friendship. 
 – Employees nor guests will be permitted on the premises if they have COVID-19 symptoms.

 – Masks must be worn in the salon, regardless of vaccination status. All of our staff will be wearing masks, and it is mandatory that you wear one as well, in light of the ever changing status and regulations. Please wear your mask 100% of the time you are in the salon.

 – No beverages or food currently brought in to the salon. Please leave all food/beverages in your car. At this time we will not be offering our beverages in an effort to halt the spread of germs.

 – We do our best to maintain 6ft Social Distancing, at all times.

 – If you are early to your appointment, please wait outside in your car, a member of our team will text or call you when we are ready to begin your service.

 If you have ANY signs of fever, or illness – Your appointment must be rescheduled. Please do not come to your appointment if you feel unwell or sick, regardless of the reason. Please do not come to your appointment if you know you have been exposed to Covid within 14 days. 

 – You will be asked to wash your hands immediately upon entering the salon. There will also be hand sanitizer for you to use at the front desk and at your stylists' station. We will be sanitizing surfaces every 45 minutes, stations, tools and restrooms along with following strict protocols for laundering capes, towels, and aprons. Each station is cleaned and sanitized between every guest, including stylist tools.

 – We ask that you come to your appointment alone. Only those with an appointment will be able to enter. No family members, children or friends may accompany you, at this time.

 – In an effort to reduce touch-points, we have cashless and touch-free payment options. We'll update our website should there be additional changes/updates regarding payments.

 – We can all do our part to prevent the spread of illness. We thank you for your graciousness in respecting our policies, for the good of all in our community. 
---
Schedule Information
Our temporary schedule is approximate and based upon current availability:
Monday-Friday
Saturday
Sunday
Feel free to reach out, should you have any questions or concerns.
---
About Bella Luna Salon
Our carefully chosen and highly trained staff is here to exceed your expectations. The same goes for our elegant salon space —dedicated to guest comfort — and our devotion to innovation and artistry. We're focused on making your day and continually raising the bar. We are proud to be an Aveda Concept Salon.
---