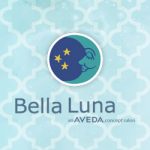 Welcome to Bella Luna – An Aveda Concept Salon
To Schedule an Appointment,
Please call or text 303-956-2260 or Book Online.
Thank you for your loyalty, patronage and your friendship!
---
Scheduling Information
Our temporary schedule is approximate and based upon current availability:
Tuesday – Friday
Saturday – Monday
Feel free to reach out, should you have any questions or concerns.
---
About Bella Luna Salon
We are here to exceed your expectations. The same goes for our elegant salon suite —dedicated to guest comfort — and our devotion to innovation and artistry. We're focused on making your day and continually raising the bar. We are proud to be an Aveda Concept Salon.
---